In Home Vet Consultation Perth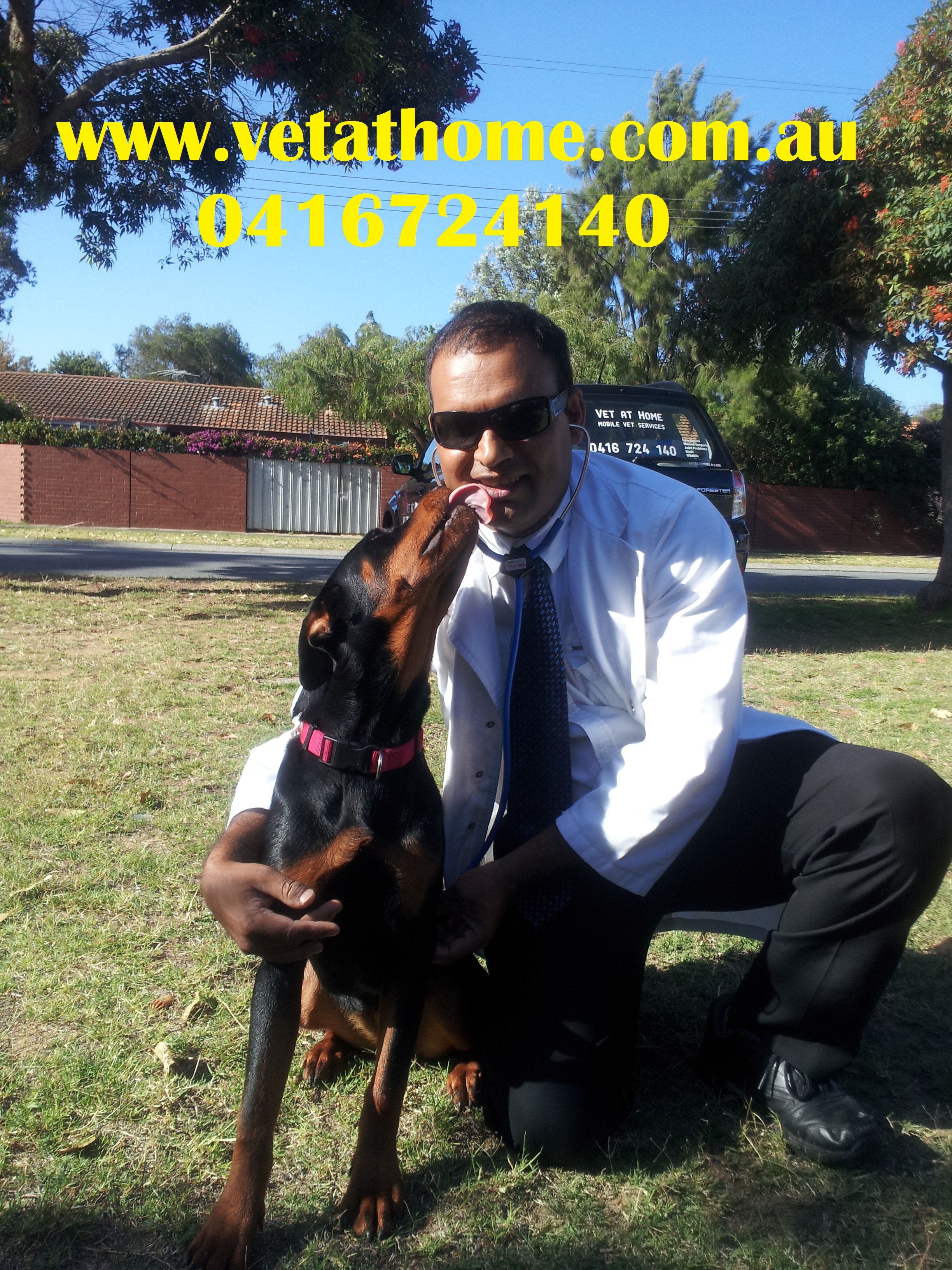 Dr Ram Naresh Diagnosing a pet
A full consultation includes history taking, physical examination, examination of the pet's environment, on the spot diagnostic tests and treatment of the animal. Costs of drugs and diagnostic tests will be charged separately. To conduct on the spot examinations and tests we are equipped with: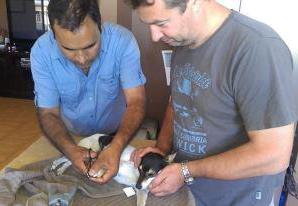 Modern Otoscope and Ophthalmoscope for ear and eyes examinations
Abbott Optimum Xceed Glucometer with ketometer for on the spot diagnosis of diabetes, diabetes with ketosis and hypoglycemia
Binocular Microscope and Quick Staining Kit to provide to provide quick diagnosis if required.
Urine analysis kit
On the spot diagnostic test of Heartworm, Parvo virus, Feline Immunodeficiency Virus and Feline Leukemia Virus. More tests can be offered on prior request.
All other facilities and equipment to collect blood, skin scrapings, fine needle biopsy, urine and other body fluid for advanced diagnosis by VETPATH Laboratory Services, Perth.
Emergency drugs except snake antivenom and some special antidotes.