After Hours OR Minor Vet Emergencies Perth
Additional Charges Apply. Please enquire before you make an after hour appointment. Appointments are not guaranteed.
| | |
| --- | --- |
| Weekdays            | 06.00 PM to 9.00 PM |
| Weekends | 05.00 PM to 9.00 PM |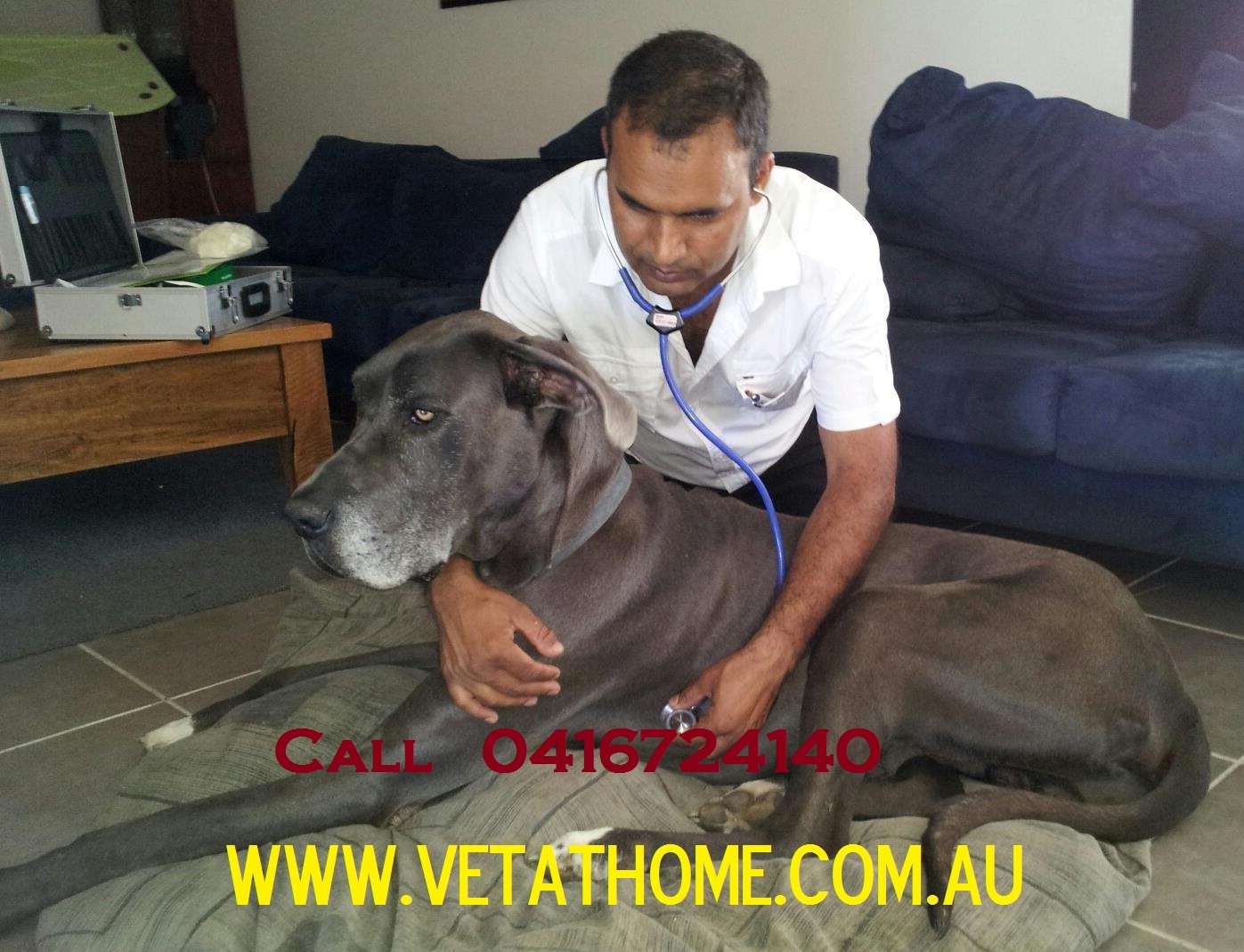 Note
*VET AT HOME reserves the right to refuse calls due to safety or personal reasons. For all life threatening animal emergencies please contact WA Veterinary Emergency Services , Phone: 94125700 OR PVE, Perth 1300 040 400.
VET AT HOME can only help your pet with nonlife threatening emergencies OR after hour's veterinary problems for example vomiting, diarrhoea, chocolate ingestion, insect bites, minor wounds, minor trauma, lameness or pain and mild to moderate heat stroke. It is your responsibility to approach Emergency Veterinary Hospital for life threatening emergencies snake bite, 2nd or 3rd degree burn, serious road accidents/vehicle accidents, unconsciousness due to any reason and severe blood loss due to any reason. On rare occasionsI can help you to transport your animal to emergency veterinary hospital. Please do not beg or be rude if I am advising you to take your animal to an emergency veterinary center.