Flea control
Like deworming there are several products on the market that control fleas. Most of the products control intestinal worm or heartworm or both along with flea control. Please follow the product's indications and guidelines very carefully to use these products.
Note:
DO NOT USE ADULT'S PRODUCTS FOR PUPPIES AND KITTENS. THEY CAN KILL KITTEN OR PUPPY.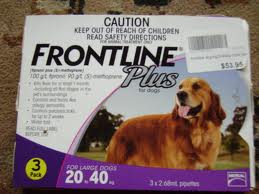 Flea Control in pets
It is important to know that 95% of the flea's life cycle takes place in the environment so it is very important to remove or destroy the flea's eggs, larvae and pupa stages from environment. Flea's larvae are light sensitive and move to dark places (shaded ground, deep in carpet fibres and under organic debris) where they eat organic material to grow and survive.
How to control flea
Flea Control in pets
Use of chemicals (indicated veterinary products only).
Regular vacuuming of furniture and carpet and resting areas and proper disposal of vacuumed material.