Osteoarthritis and lameness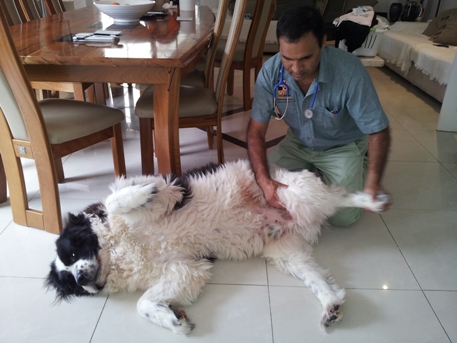 Lamness in Pet
Osteoarthritis is one of the major causes of lameness in older dogs. It occurs due to deterioration of joint cartilages which results in pain, swelling of the joint, lameness and decreased range of motion. There are 5 major predisposing factors in the case of dogs.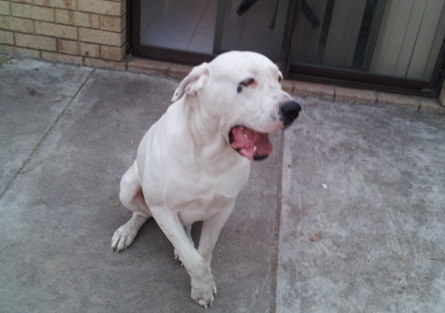 Genetic predisposition – Breeds like the Golden Retriever, Labrador and German Shepherds are at a high risk and 70% of them may develop osteoarthritis.
Obesity- Many of our dogs are overweight due to lack of exercise or overfeeding or both. Increased weight causes stressful joint movements which are one of the predisposing factors of osteoarthritis.
Joint problems – Hip dysplasia, joint trauma, damage of joint ligaments, high level of activities may invite the degenerative changes to joint cartilage well before expectations.
Aging – Most of the dogs suffer with degenerative joint diseases as they get older. It is due to age associated changes in joint cartilages. A combination of old age and obesity can make it worse.
Systemic infections- Some bacterial or viral infections can localize in joints and may cause arthritis and lameness.
Major symptom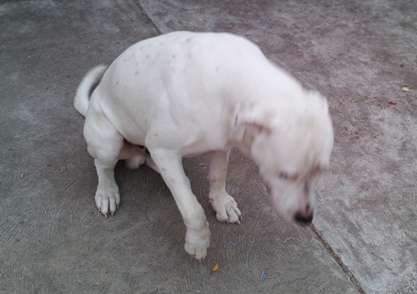 Morning stiffness or stiffness after naps isa good indicator of osteoarthritis which can worsen over time. Avet check-up is recommended when you first notice these symptoms.
Management
Management is the combination of weight control, exercise and therapy. Osteoarthritis cannot be cured completely it can only be managed. It is always advisable to not start the treatment of osteoarthritis without a veterinary consultation.
Monthly oral medication – Easiest, effective and cost effective
Now your dog need not have daily oral medication of carprofen or meloxicam or monthly injection. A new drug has arrived in market which works for one month after a single dose by mouth. Around 10 old dogs are under treatment of osteoarthritis with better relieves. It was hard to believe before though.